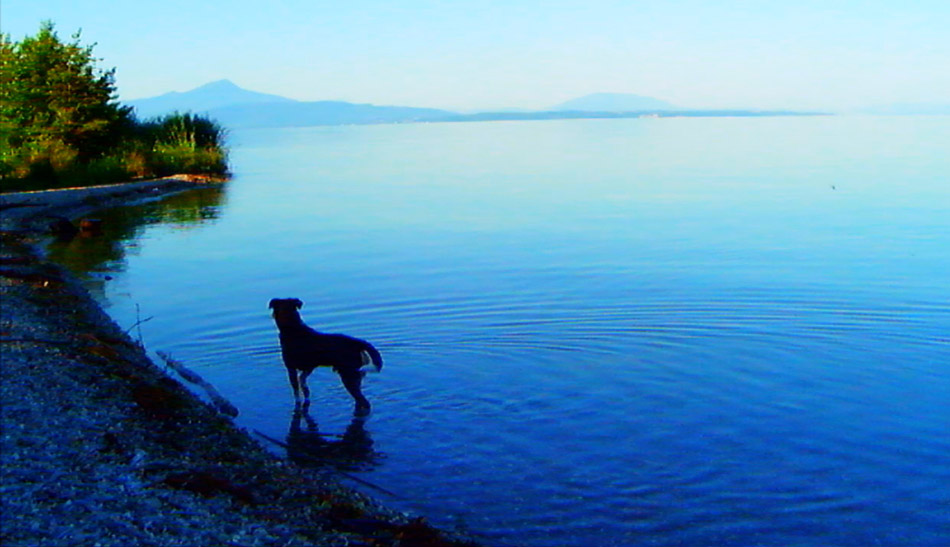 Att Jean-Luc Godard är en av filmhistoriens största, viktigaste och mest inflytelserika filmskapare må vara ovedersägligt, men när det annonserades att den 83-årige auteurens Goodbye to language (Adieu au langage) skulle tävla i Cannes var det likväl en del ögonbryn som höjdes. När den väl visades var det snarare ögonlock som sänktes, i sömn, eller rentav skam. Godards film är ett gytter av text, ljud och bild. Litterära citat, klassisk musik och ljudet av bajs som plumsar i en toalett ligger över varandra och över bilder filmade med olika kameror; manipulerade och dekonstruerade, varvat med arkivbilder på Hitler och diverse filmklipp. Och Godards hund. I 3D.
Goodbye to language ser ut att vara filmad av ett barn (eller kanske en hund?) och klippt av en högstadieelev. Naturligtvis är den desorienterande ljudbilden, de abrupta klippen och de dubbelexponerade 3D-fadäserna medvetna, men det gör inte filmen bra. Somliga tycks vilja hitta något slags konstfärdighet eller djupsinne i detta, men jag säger: bluff! Kejsaren är naken! För att låna Todd McCarthys formulering i Hollywood Reporters recension: "It will be left only to the tiny band of die-hard Godardians to try to make any meaningful sense of the disparate fragments stitched together here. What remains clear, however, is Godard's unabated enthusiasm for showing lissome young actresses in the nude, with sustained emphasis on the rear end."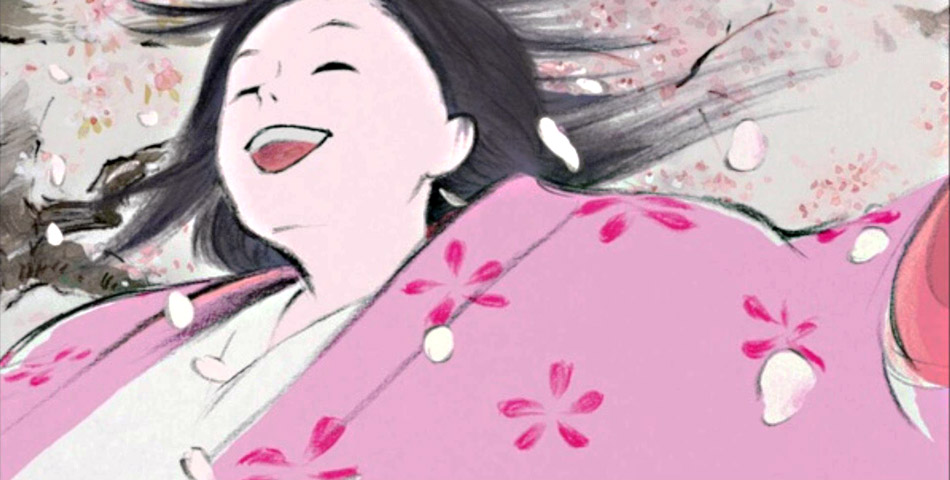 Ett värdigare avsked ger 78-årige Isao Takahata i The tale of princess Kaguya (Kaguya-hime no monogatari), som visas i Quinzaine des réalisateurs. Takahata grundade för snart 30 år sedan Studio Ghibli tillsammans med Hayao Miyazaki, och har liksom sin kollega meddelat att det nu har blivit dags för hans sista film. Tanken var från början att The tale of princess Kaguya och Miyazakis Det blåser upp en vind skulle ha haft premiär samtidigt (på samma sätt som när Takahatas Eldflugornas grav och Miyazakis Min granne Totoro gick upp på bio samma dag 1988), men produktionen av Takahatas film försenades. Den hade premiär i Japan i höstas men visas nu för första gången utanför Asien.
The tale of princess Kaguya bygger på Japans äldsta nedtecknade längre berättelse (från 900-talet), och är en saga om en flicka som föds ur en bambustav och motvilligt växer upp till att bli prinsessa. Adelsmän, ministrar och till och med kejsaren friar, men Kaguya vägrar ge upp sin frihet. Till sist ser hon ingen annan utväg än att återvända till sitt ursprungliga hem på månen. Det är naturligtvis omöjligt att inte se slutscenerna som Takahatas farväl till filmen, och vackrare avskedsbrev får man leta efter. Se The tale of princess Kaguya när den kommer på svenska biografer i början av nästa år.